A Unique TV Program
Excerpt from The Lamplighter By Dr. David Reagan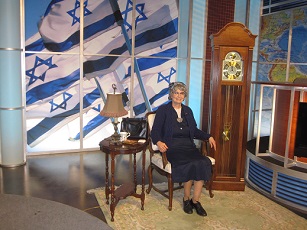 Evelyn appeared on David Reagan's television show "Christ in Prophecy" in June of 2015. This article was published in the July-August edition of "The Lamplighter" magazine as a follow up to the show. Dr. Reagan captures some of the key points of the interview as well as adding some additonal information of his own in this insightful article.
View "The Lamplighter" article.
Watch the TV Show Now!
For more information about Christ in Prophecy you can vist them at LambLion.com.
Living History
Denton Record-Chronicle February 3, 2005
By Lucinda Breeding, Arts and Entertainment Editor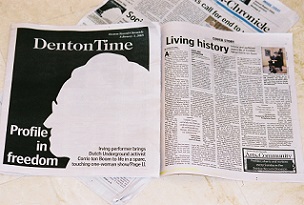 View "The Denton Record-Chronicle" article.
Irving Actress brings Corrie ten Boom to life.
Dallas Morning News May 29, 2004
By Mary A. Jacobs, Special Contributor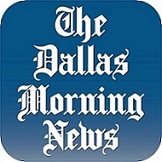 View "The Dallas Morning News" article.