Loving Israel 101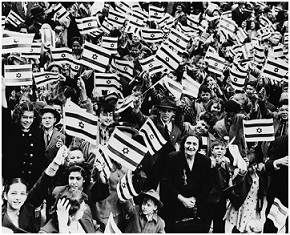 Loving Israel 101 is a fast paced, lively session to explore the Jewish roots of Christianity and inspire the blessing of Genesis 12:3. This teaching is touching to those of Jewish heritage as well as Christians.
Christianity is Jewish!

Jerusalem is God's Home Town

Are we supposed to witness to the Jews?

What does it mean… "to the Jew first?"

Anti-Semitism

Holocaust Education

Quick history of a nation born in a day

The apple of God's eye

Blessings through Abraham…Jesus to today!

What does love to Israel look like?

Who has time to be Lucy and Ethel in Today's World?
This teaching explores the famous 1950's TV show friendships as Evelyn weaves her own story of examining the importance of friendship and priorities in her own life.
This is a light-hearted seminar with a deeply important message for all.
When the audience is a mixture of men and women the title changes from Lucy and Ethel to the Ricardos and the Mertzs.
This seminar will inspire your audience to take a new look at the importance of friendship and community.